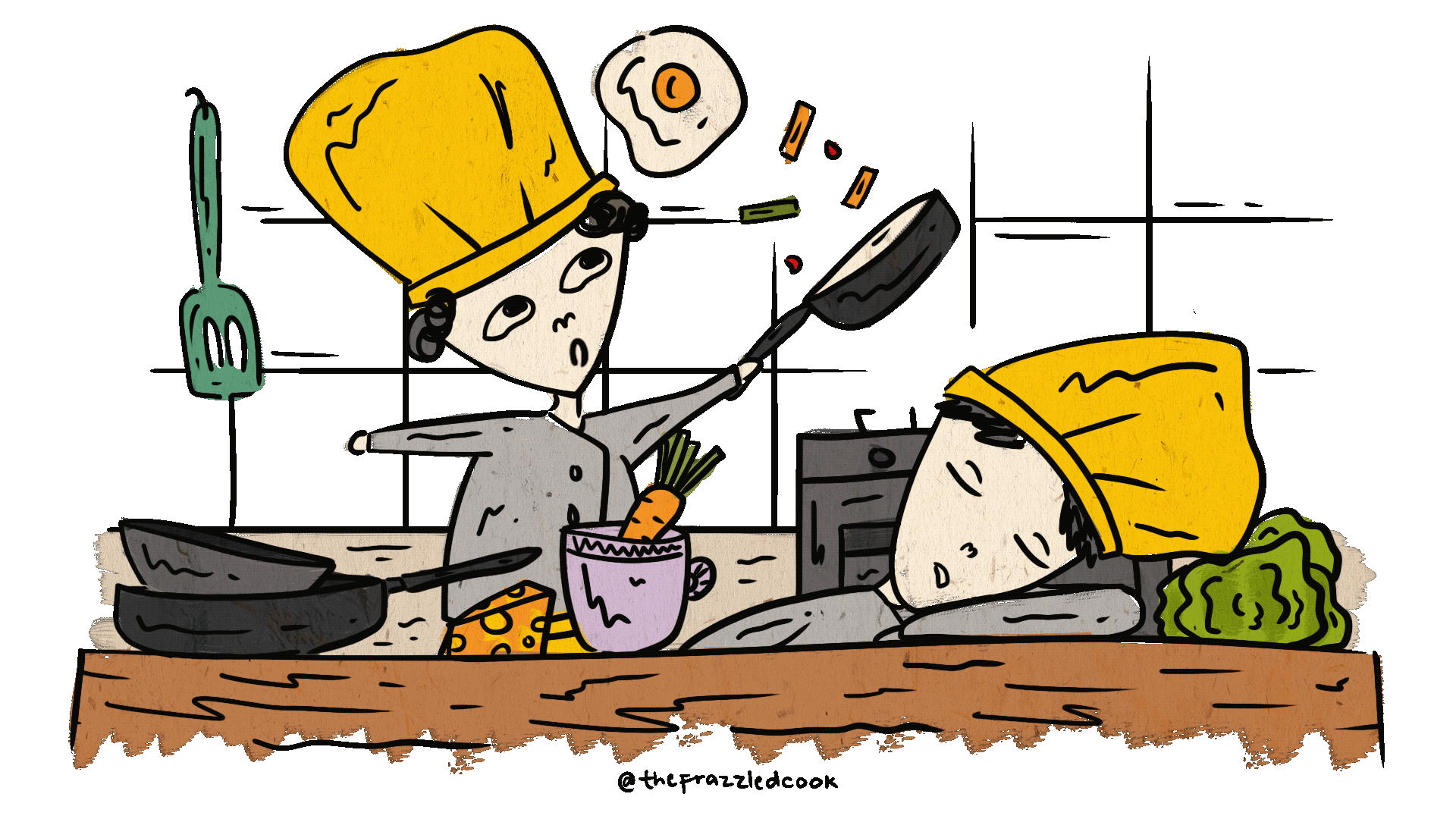 About Us
Who is The Frazzled Cook?
The Frazzled Cook is founded by LeeChoaChengCo Inc., a group of four ladies who have partnered up to bring to life this quaint little restaurant located along Scout Gandia Street in the heart of the Tomas Morato area in Quezon City.
Concept
The concept was simply to create a place that provided a differ- ent dining experience that stood out among all the restaurants alongside it. To build a home away from home.
Mission
Our mission to our patrons is to provide them with a comfortable and relaxing dining experience in the form of a homecook-style Western-Italian menu coupled with a cozy and eclectic ambience. With its mismatched furnitures, dim lighting, and quirky decors collected from around the world, The Frazzled Cook is definitely a unique destination to keep coming back to.